CAMBRIDGE TOUR - Sights & Shopping
Destination: Cambridge
Date: 19 Nov 2011
Tour starts: 10:00 am
Tour ends: 07:00 pm
Pick up point: in front of Platform 1 (one) Waterloo Station
Places left: 49
Ticket price: £35.00
Full description:
Come and join us on our AMAZING Lil Adventure to Cambridge, world famous for its university and the great minds that have called this city home. Be inspired by the beautiful surroundings and rich culture of this fantastic city. Relax in one of the great parks or pubs that can be found here and explore all of the side streets to discover some of the best independent shops in the UK. Truly Cambridge is a must see destination.

YOUR TICKET INCLUDES...
* Luxury Coach Transportation
* LIL' Snack Pack
* Interactive walking Tour
* Full 'Things to do' Destination Guide
* 1x FREE Lost in London GOLDEN TICKET (Valid for entry to any Lost in London Party)

ITINERARY

10:00 – Meet the group in front of Platform 1 (one) in Waterloo Station.
12:00 – Arrive in Cambridge for a walking tour of the city.
13:30 – Free time to shop, see sights and explore. (don't forget to use your 'Things to do' guide!)
17:00 – Meet your leader for the return trip to London.
19:00 – Arrive back at London Waterloo.

Any problems you can contact the trip leader Richard on the emergency phone (07432800520).

Big adventures @ LIL' Prices – All this for Just £35!
Life is full of LIL' Adventures. Where will your next one take you?

IMAGES OF CAMBRIDGE:


Kings College:
The college was founded in 1441 by King Henry VI and is regarded as one of the greatest examples of late Gothic English architecture. It has the world's largest fan-vault, and the chapel's stained-glass windows and wooden chancel screen are considered some of the finest from their era.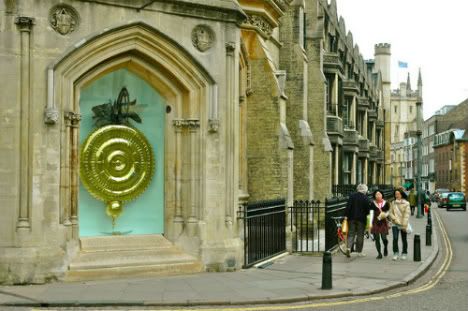 Corpus Clock:
It was officially unveiled to the public on 19 September 2008 by Cambridge physicist Stephen Hawking. The clock's face is a rippling 24-carat gold-plated stainless steel disc, about 1.5 metres (4.9 ft) in diameter. It has no hands or numbers, but displays the time by opening individual slits in the clock face backlit with blue LEDs.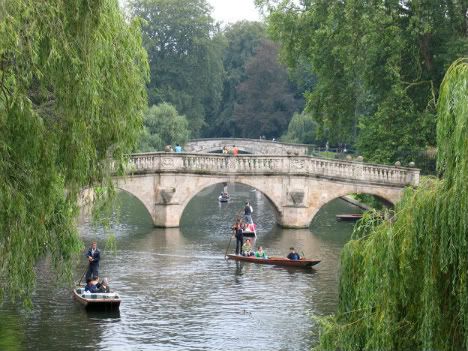 River Cam:
Rich in wildlife, the river flows from historic Cambridge to more open lower reaches with a windswept beauty of their own. The total distance from Cambridge to the sea is about 40 mi (64 km).